Can You Babysit Without Qualifications?
Babysitting can be a great way of earning extra money while you're in school. You could even build up your customers to the point where this job could support you and your family.
First, though, you need to get started.
Can you babysit without qualifications? In most places around the world, you do not need specific qualifications to babysit. However, most parents will choose to hire a person who has at least a First Aid Certificate over a person who does not.
Whether or not you need qualifications to babysit depends on where in the world you live.
In most states in the U.S you can babysit without any qualifications. However, there are some states that require you to be a certain age and or have some basic credentials.
In the U.K you don't need qualifications to babysit.
In Canada, you need to be at least 12 years old and complete a babysitting course to legally babysit.
See our guide to babysitting age to learn what age you can start in your area.
An Example of Why Qualifications are a Good Idea
I've hired several babysitters over the years which has helped me to determine the personal qualifications that I look for in a babysitter. If a babysitter has proven experience, that's number one on my list.
If you have qualifications, though, the parents will have a lot more confidence that you know what you're doing. You'll be in a better position to keep everything under control and make sure that everything's in order when the parents come back.
The few places in the world that require specific qualifications to babysit have similar training requirements.
Learn more about babysitting licences, we cover what they are, how to get them, and if they apply to you.
Also, see our babysitting rate guide to see how much your worth per hour.
Basic First Aid Procedures
Basic first aid is an incredibly useful thing to know. Children are notorious for putting things into their mouths that should not be there. They're often running, jumping, or laughing with things that shouldn't be in their mouths.
Either way, knowing what to do when a child under your care has an object lodged in his throat could save a life. There are likely many companies that offer basic first aid in your area. The Red Cross is the most well-known one and even offers their own Babysitting and Child Care course. This is good for 2 years.
We also recommend all babysitters carry this portable first aid kit with them to sitting jobs.
Accident Prevention
Some dangerous circumstances that a child may find herself in are obvious ones and would need no training to react. For instance, if a child is reaching for a hot stove or crossing a busy street without the aid of grown up.
Understanding why it wouldn't be safe to allow a young child to play with mouth sized toys, or leaving a small child alone in a bath even for one minute, may need a bit of forewarning to the inexperienced.
Read our articles on child safety for helpful information:
If you're planning a career in babysitting or childcare read our babysitting career page first and you may even consider getting insurance, see our article: Do babysitters need insurance to learn if this is right for you.
Understanding and Caring for Infants, Toddlers, Pre-School and School-Age Children
The needs and wants of babies to school age children drastically change. It's not always as simple as just feeding and burping the baby and placing her down to nap. Or slowly counting 1-2-3 to a toddler who does not want to listen. Having some insight into the mindset of the group of children that you will be caring for will be invaluable.
A training course will give you a good introduction into the difference in needs between age groups. Sometimes a family will have multiple kids that fit into each of these age groups. Being certified and knowledgeable in regards to their individual needs is a huge asset.
Also see our babysitting guides:
If a child is sick then the type of care required can also change, see our tips for babysitting sick kids for useful information.
What Do Parents Look for in a Baby Sitter?
Parents want a babysitter who is dependable, who likes kids, has previous experience, is patient, and is creative.
You have to be dependable. That means coming to work on time and not cancelling unless absolutely necessary. Some babysitters may even come to work slightly sick if the parents know ahead of time.
Many parents need to go to work and may be fine with a babysitter coming to work with a slight head cold. Maybe not so much if you have the stomach flu. Parents won't be happy if you don't show up on Sunday morning just because you were up too late the night before.
Do you like kids? Or do they overwhelm you easily? Whether you are an introvert or extrovert, how well you keep a cool head will be obvious to both the kids and the parents.
Having previous experience is a big one. It gives the parents confidence that you will likely know what to do in different situations. There are few things worse than the parents finding out that their kids have been screaming uncontrollably for the entire time that they've been gone. Having experience with situations where the kids are feeling emotional is a huge asset.
Are you patient? Do you have different techniques to help diffuse an upset child? Many experienced sitters have found that it is entirely possible to avoid most tantrums by giving children options.
For instance, you could ask, "Do you want to wear your blue coat or yellow coat?" "Do you want to eat this or that?" It's amazing how allowing toddlers and school-aged children alike to make some of their own choices diffuses resistance.
Creativity is key to keeping a child happy. There's so much that one can do with a piece of paper, a crayon, and glue. Kids are often easily impressed. Or, at least, kids under the age of 6 are.
See our 200+ babysitting activities for some of the best ideas, you'll make babysitting fun for you and the kids.
Where Can I Find Work as a Babysitter?
You can find work by registering on a babysitting website, word of mouth or approaching parents at a playground or other kid function.
Parents seem to like hiring from an agency because they request a lot of information from potential babysitters and nannies. They usually want you to post your resume, experience, and answer questions about any credentials you have. You also have an option to post a picture of yourself too.
If you're considering using an online babysitting service to find work then I recommend taking advantage of our 20% off premium membership at Care.com - the largest and most recognised babysitting website online. Access our offer here.
If you're planning on making babysitting a successful business then care.com membership can help you achieve that goal sooner!
Make sure you have an updated resume to hand to interested families. Read our handy guide and learn how to make a professional babysitter resume that future employers will love.
Many people network and tell people that they are available to babysit. Parents love to use babysitters who have been recommended by other parents.
Having business cards and handing them out at a playground or kids' function can yield good results too. Especially if you brought along your own child or another one. The parent would be impressed by how professional you are. The parent could observe how you interact with a child, too.
Another effective way to find work is to create babysitting flyers with our free tool then poster them around your neighborhood. Local parents are sure to take notice.
Also see our top 8 free techniques to promote your babysitting business if you're looking for cheap ways to spread the word.
The reality, though, is that it will be much easier for you to find a job if you do have credentials. Parents want to be assured that their child will be well cared for in their absence. It is true that there are many things that a formal course cannot teach you that appeals to a parent; like loving children.
It may give you pointers on how to interact with them but it will not create in you a love for children. Even still, knowing how to dislodge an object from a child's mouth is not something inherently learned. You have to take a class.
Although it is technically legal to babysit without qualifications in many areas, it is highly recommended to have first aid experience. Many parents prefer that a babysitter be dependable, likes kids, has previous experience, is patient, and creative. Having special training like first aid will make you significantly more qualified to keep their kids safe.
See our complete list of popular babysitting qualifications to see what's available, and learn if you need them.
Next up:

Written & Illustrated by: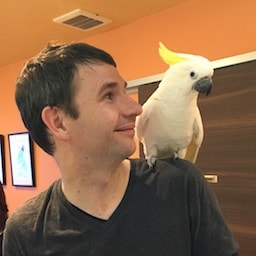 Kidsit Founder, Editor, Illustrator, and father of three beautiful kids in Sydney, Australia.
Published: 27 October 2018
More Babysitting Tips
Learn the most common responsibilities that parents expect of their babysitters and how your duties may change depending on the job requirements.
Learn the most popular babysitting qualifications, what they are, why you need them, and how they can put you ahead of the competition when applying for jobs.
We look at some of the key qualities that parents look for, and you should have if you want to be a successful babysitter!
See all the skills that babysitting can teach you and learn why most of them are fully transferable to other occupations.
Learn how to tell for yourself if you're old enough to start babysitting, and things you can do to make yourself more likely to get hired as a young babysitter.
Babysitting is most definitely a real job. Sitters get paid in real money and have real work. You can also earn more while babysitting than a lot of other jobs.
Learn how to keep kids safe during their bath, how to make bathtime fun, what items you need, and some general tips for hassle-free washing!
Learn some essential tips and strategies to bring to the bargaining table to help get you the pay rate that you deserve.
Give yourself the best chance in a babysitting interview by asking parents the right questions that demonstrate your experience and interest in the job.
See what traits make a good babysitter, and different things you can do to make a good impression on both parents and kids alike.
Learn what babysitting references are, why they're important, who you should use as a reference, and some essential tips to put you ahead of the competition.
Learn the steps needed to start babysitting with no experience. Once you have some experience under your belt, you'll be really marketable as a babysitter.
Learn what babysitting expenses sitters are eligible for, and receive a tax credit or deduction. It could save you hundreds or thousands of dollars!