Babysitting Pay Rates
(How Much Should You Charge?)
Deciding how much to charge for your babysitting services can be a stressful decision. If you charge too much, parents might refuse to hire you. If you charge too little, you may be missing out on a lot of extra money.
How much should I charge as my babysitting rate? How much you can charge as a babysitter will depend on factors like your experience, where you live, and what kind of tasks will be expected of you. You might also want to adjust your rate based on how many children you're watching or how easy they are to look after.
In this article, I'll help you figure out how much you're actually worth as a babysitter. That way you won't be charging too little and missing out on extra money, and you also won't be pricing yourself so high that no one wants to hire you.
How To Set A Fair Babysitting Rate
Unfortunately, I can't just suggest one number that you should use as your babysitting rate. There are too many babysitting variables to take into account.
I would say that $10 per hour (or your regional equivalent) is a good minimum number to set as your baseline. In almost any city in the US, Canada, or the UK you would be competitive at those prices. In Australia, a good base rate would be closer to $15 per hour.
I'd avoid going below $10 per hour unless you're a brand new babysitter without much experience. Otherwise, you're likely selling yourself a bit short.
That's just the minimum though. In some cities, an average experienced babysitter can make closer to $25 per hour! So you'll really need to consider all of the factors below and see how they might affect what you're able to charge.
If you're worried about speaking to parents about pay, read my article: How To Negotiate A Babysitting Rate.
Start By Asking Around
If you're a babysitter or are just looking to start babysitting, then you probably have other friends in the same position as you.
Ask your babysitting friends what they're getting paid. There's no harm in asking, and if they're willing to share it will give you a really good insight into what you might want to charge yourself.
Your friends are likely around the same age, experience level, and in the same city as you. So it will be a really accurate way to tell how much your own rate should be as a babysitter.
Ask family members and other people you know with children how much they pay for their own babysitters.
Asking parents serves two purposes. It will give you a good idea of what parents are willing to pay their babysitters and gives you a different perspective. Plus it shows parents that you're interested in babysitting, and they may even offer you a job!
Consider These 12 Babysitting Factors That May Influence Your Pay
Like I mentioned earlier, there are a bunch of different factors that will determine how much you're able to charge as a babysitter.
Here I'll discuss most of the big ones.
1. How Old Are You?
For many parents, age is synonymous with experience and maturity.
First impressions are really important when you're interviewing for a babysitting job, and how old you appear is a big part of that.
It's not really fair, but I feel like most parents probably assume you should pay a 17-year-old babysitter more than a 14 year old one. But in many cases, the older babysitter might only have one year of babysitting experience while the younger one has three years of experience!
I bring this up so that you can be aware of it. As a younger babysitter, you're probably going to have to negotiate more and really prove that you're a mature and experienced babysitter.
If you're a smaller person you might run into similar problems since parents will perceive you as being younger.
I'll talk about some of the tools you can use to overcome any potential biases of being a young babysitter in the next few sections.
Just how young can you start babysitting? Check out our guide to babysitting age for the answer.
2. What's Your Experience Like?
How many years have you been a babysitter or have had experience working with children?
In my opinion, your experience is a much more important factor that parents should be considering when hiring a babysitter instead of age.
Who would you rather hire? Someone who just finished their babysitting course and has never actually watched children before, or someone with 5 years of experience?
With experience comes a lot of perks. A more experienced babysitter has probably seen and dealt with every tough situation that children have to offer. They know how to put a child to bed without causing a tantrum. They've got an overall better judgment and will have a better handle on any difficult situations that might arise.
They also likely hold more specialized skills that not every babysitter has, like how to change diapers or warm up a bottle and feed a baby (See our baby care tips here).
So if you're an experienced babysitter, expect to charge a bit more. All of that knowledge and previous experience is definitely worth something! Parents with infants will especially pay a premium for the peace of mind and expertise that a more seasoned babysitter can offer.
If you're not an experienced babysitter, don't worry! Not every parent is looking for the world's most qualified sitter. Parents with older children who are well-behaved might just be in the market for a cheaper babysitter and don't need someone so experienced.
See our absolute beginners guide: How to start babysitting with no experience.
If you've ever worked at a daycare or school, be sure to list childcare experience on your babysitting resume! Even if it was volunteer work, it's still valuable experience that you've gained while working with children. You can also include looking after younger siblings too!
3. Are You A Highly Qualified Babysitter?
Every piece of training that you've gone through to improve your babysitting skills should be taken into account when you're working out your rate.
You paid money and spent the time to attend a class and you've come out of it with specialized skills that add to your value as a babysitter.
CPR and First Aid Certification are the first types of qualifications that you should look to get as a babysitter. It will train you in how to deal with most urgent medical situations that could arise while you're babysitting. Not every babysitter has CPR or First Aid Training, and those who do can really offer some extra peace of mind to parents that their children are in good hands.
Parents will also be impressed if they know you bring a first aid kit on your babysitting jobs (here's a great one that we recommend).
If you've finished an Early Childhood Education Program, or even if you're still in school, that's another valuable qualification that should go on your babysitting resume.
Similarly, if you're in school to be a social worker or any program that helps you to deal with children who have a disability or special needs, that's a huge asset as well.
Even seemingly unrelated fields like psychology can relate to babysitting and used as a reason why you deserve to be paid more than a babysitter without your qualifications! You can mention how you understand the cognitive development phases of children and any other relevant details.
If you've had a Working With Children Check (WWCC) or any other type of background check that shows you can safely work with children, that's another certification to share with parents as well.
For a full list of qualifications that look great when applying for babysitting jobs, check out my article on Babysitting Qualifications.
4. Where Do You Live?
Your geographic location is probably the biggest determining factor when it comes to how much you'll get paid as a babysitter, at least if you live in America.
In the US, the amount that babysitters get paid varies wildly from one city to the next. Even if they're within a short distance of each other, there can still be huge disparities.
For example, in Detroit, a babysitter earns an average of $10.75. But in Boston, that same babysitter would get paid $18.25!
Generally larger cities with a high cost of living are where babysitters are able to charge the most. Cities in the "flyover states" in the middle of the country tend to have lower babysitting rates.
In Canada, babysitting rates are a lot more consistent across the board. In the vast majority of cities, the average babysitter gets paid between $10 and $12, with a few big cities like Toronto or Vancouver maybe reaching $13. But certainly nowhere near the babysitting prices charged by their neighbors to the South.
In the UK, babysitting rates are comparable to Canada. Outside of London where prices are higher, babysitters make between around £8 and £9 per hour. That's about $10 to $11.30 USD.
In Australia, babysitting rates are highest and average between $19 and $20 per hour. Like Canada and the UK, babysitting rates in Australia are quite consistent between cities.
The higher rate for babysitters in Australia is likely because they have a higher minimum wage. $18.93 per hour as of July 1, 2018. Workers in Australia generally earn a higher wage than those doing the same job in America.
5. How Many Children Are You Babysitting?
Watching more children is overall more work. There are more messes to clean up, more temper tantrums, and generally more duties to be performed
But dealing with two children isn't twice as much work as dealing with one. You do get a bit of efficiency from dealing with multiple kids at once.
As a general rule, you can charge an extra $1 or $2 per hour to your rate for each extra child you're watching. So if you normally charge $11 per hour to watch one child, you can charge $12 or $13 per hour to watch two children.
6. Will You Be Watching Pets As Well?
Pet sitting is often considered an entirely separate job all on its own.
If the family you're babysitting for, has pets, you'll probably need to watch them and make sure they don't get into trouble as well.
Cats and smaller pets like hamsters and birds don't need much input from a babysitter. But dogs are more high maintenance and may need to be let outside every few hours to go to the bathroom, or fed their dinner.
When factoring pets into the babysitting rate I'd look at each pet individually to decide. Some dogs are super low maintenance and will just lay on the couch all night without any extra work on your part.
Other dogs will want lots of attention and to play games with you. Some dogs may also have behavioral issues like going to the bathroom in the house or ripping furniture that you need to either prevent or deal with at the time.
For lazy dogs that don't need much attention, I wouldn't charge any extra. If you're basically going to be babysitting a very active dog the entire time, I would treat them like another child and add an extra $1 or $2 to my rate.
Of course, if you have allergies or you're not an animal person, you might just want to turn down opportunities to babysit for families with pets entirely!
7. When Will You Be Babysitting?
Services like Lyft and Uber adjust their pricing depending on demand (source). Getting a ride on New Year's Eve will cost you a lot more than getting a ride on a random Wednesday afternoon.
That's just supply and demand. You might want to consider taking a similar approach to your babysitting.
The most popular times of the week for parents to use babysitters are Friday and Saturday nights.
At those times, most babysitters are booked so there are less to go around.
They are also the times when you might want to go to a party or hang out with your friends yourself! So by babysitting, you're also giving up the opportunity to go do something more fun instead.
For both of those reasons, I'd consider charging extra during these peak babysitting times.
You might also want to charge a bit extra during inconvenient times. Like if a family wants you to be at their house to start babysitting at 7 am on the weekend, or if they need you to babysit on a holiday. Valentine's Day and New Year's Eve are the two busiest holidays when it comes to babysitting, and families often need to book their sitter well in advance.
See our complete guide to babysitting on New Year's Eve and learn just how much extra you can earn on these special occasions.
Babysitting at night is a bit more tricky. It can be annoying to babysit until midnight or 1 am when you just want to go home and sleep. However, babysitting once the kids have gone to bed is also a lot easier. You can relax a lot more and only need to check in on them occasionally. The positive and negative aspect of babysitting late sort of even out, so I wouldn't charge any extra in that case.
See our guides for more info:
8. How Involved Will You Be As A Sitter?
Babysitters come in all types. Some are super engaged and always show up with crafts and activities for children to do, even spending their own money on supplies. Others are fine to let the children sit and watch television for the entire evening or play on a tablet.
See our over 200 babysitting games and activities for inspiration when planning a sitting job.
If you're the more active type of babysitter, you should really use that as a selling point to parents to explain why you might charge a higher rate than other babysitters.
For many parents, it's worth the extra $1 or $2 per hour to pay for a really engaging babysitter. Especially if you're doing a physically demanding activity with the children that will get them nice and tired out so they'll be ready for bed when the parents get home!
Take your skills to the next level, read our guide: How babysitters can nurture children and bring out their best.
9. What Type of Children Will You Be Watching?
One babysitting job can be totally different than the next depending on the type of child or children that you're going to be in charge of.
Infants and toddlers tend to require a lot more constant attention and care. Particularly for newborn babies that may need to be changed and fed every hour or two!
Babysitting older kids tends to be easier since you can take a less hands-on approach. They're old enough to do their own thing and you're just there to make sure they don't get into trouble. You can give them crafts or other activities to keep them busy for a few hours at a time.
Watching children with disabilities or special needs adds an extra layer of complexity. Particularly if you don't have much experience babysitting them previously. They might not be able to do certain tasks, and may not even be able to communicate effectively with you at all.
See our tips for babysitting children with autism.
You might want to look at each family and adjust your rates on a case by case basis. One family might have an easy going child that is always happy and does everything you ask. Another family's child might be a nightmare and you're kept on your toes every minute.
10. Are You Providing Any Extra Services?
You've got your base-rate that you charge just for babysitting. But then you might increase your rate a bit more depending on any extra services that the family asks you to do.
Some things that might go above and beyond your basic babysitting duties include picking children up from school, cooking dinner for them, tutoring and helping with homework, and doing household cleaning after everyone has gone to bed (Learn about cleaning expectations here).
Going above and beyond is an excellent way to get rave reviews from parents and get recommended to other families to babysit for. If you feel like you're doing more than what should be expected for you though, it might be time to renegotiate how much you're getting paid.
11. How Far Do You Have To Travel?
If the family you're babysitting for lives in a more rural area or on the edge of town, it could easily take 20 or 30 minutes to get from your house to theirs, even if you drive.
Between the trip there and the trip back home, that's an extra 40 minutes to an hour of your time! If you could find a family that lives within a couple of blocks of your home to babysit for instead, you could probably save a full extra hour of your time.
If a babysitting job is far out of the way or will take a long time to get to, I think it's fair to charge a bit higher of a rate to cover transportation costs.
When pricing out babysitting jobs, think of all of the time involved. That includes time getting ready, traveling there and back, on top of the actual hours that you'll be spending babysitting.
Curious if babysitters can claim mileage as an expense on your tax return? Check out my article: Can You Write Off Babysitting Expenses?
12. Are You Getting Any Extra Babysitter Perks?
You could be doing some extra tasks while you're babysitting, but it could also be going the other way as well.
Does the family you're babysitting for provide you with other benefits besides getting paid at the end of the night?
Maybe one of the parents drives you home when you're done babysitting. In that case, you need to consider the time they're taking to drive you home before bed, as well as the cost of gas and other car expenses.
Do the parents provide food for you? If you're going to be watching the children during dinner time, normally families will provide you with food to eat too. It might just be splitting the meal that you're already cooking for the kids or reheating some leftovers for yourself.
If you're really lucky, the parents might order you a pizza or let you use their credit card to order takeout for yourself. If that's the case, then you should think about how much free food you're getting each time you babysit as well. You might be getting food worth an amount that would take you several hours of babysitting to earn!
It's good to think of the whole picture too. Maybe you babysit for one of the first families you ever worked for at a lower rate than what you charge new customers. But they might also be providing you with lots of referrals to other families who need babysitters, which can result in lots more babysitting jobs in the future.
What About Overtime Pay?
If a family calls to say they'll be a couple of hours late, do you charge extra for that additional time?
In most cases, I would say to just ask for your normal rate for any extra hours, instead of having a separate overtime rate.
Babysitting is usually a part-time job anyway, so you aren't really entitled to extra pay when you work more than what you initially expected.
The exception would be if you're a full-time babysitter. In that case, in some places, you might be entitled to overtime pay (usually 1.5x your normal rate.) Especially if the family regards you as a household employee and withholds taxes from your pay.
A lot of parents will pay you a bit extra as a tip for staying late. But I don't think it's worth straining the relationship you have with the family for a few extra dollars.
Should I Adjust My Prices For Family Members or Friends?
Family members or close friends of your family will usually expect to pay a bit less when you babysit for them instead of a stranger.
To me, this seems a bit backward. They hopefully know you really well and trust you with their child. At least better than a babysitter they've never met before! So why wouldn't they pay you at least the market rate to babysit for them?
If you want to charge less when babysitting for family members or friends, it's a personal choice. There are some good reasons to do it. Especially if the parents have helped you out in other areas of your life in the past, or some other reason why you need to repay a favor.
You might even decide to babysit for free in some cases. For more information, check out my article on the topic: Should You Babysit For Free?
Conclusion
Your babysitting rate depends on a ton of different factors. Even the same babysitter might offer really different rates to different families, depending on how many children they have, how they behave, and other factors.
In general, you can't go wrong starting with a base rate of around what the minimum wage is where you live. Usually about $10 or $11. That's your base pay for an ideal scenario, like a family that lives next door with one well-behaved child.
Once you've got a base pay, you can add on extras. For example, you might charge an extra $1 per hour for a family with a second child, an extra $1 per hour to clean and tidy the house once the kids have gone to bed, and another $1 or $2 per hour if it's a special occasion.
My advice would be to start off charging a rate similar to what other babysitters in your area are currently charging. Asking other friends who babysit can be a good place to get an initial price. Then for future clients, you can start offering higher rates based on your increasing experience and try to see how much you can charge before people start saying no.
Next:
Learn how to increase your babysitting pay
Written & Illustrated by: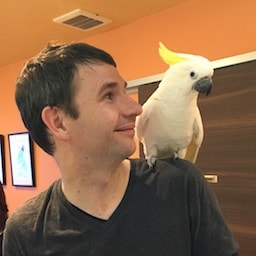 Kidsit Founder, Editor, Illustrator, and father of three beautiful kids in Sydney, Australia.
Reviewed & Edited by: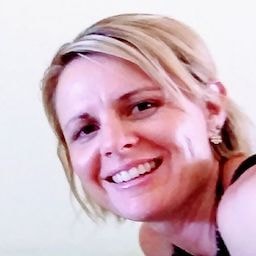 Renee is a children's author and freelance writer from the Sunshine Coast, Australia. She has 20 years of combined experience working with children as a babysitter, swim coach, special education teacher and an after-hours care supervisor.
Updated: 5 December 2019
First Published: 12 May 2019
More Babysitting Tips
Learn some essential tips and strategies to bring to the bargaining table to help get you the pay rate that you deserve.
Be confident in your babysitting job interviews by preparing well. Follow our interview checklist so you never forget anything important!
Learn if your babysitting situation requires you to pay taxes and what other exceptions may apply in your country.
Learn the most common responsibilities that parents expect of their babysitters and how your duties may change depending on the job requirements.
Impress future employers with a professional resume that highlights your babysitting experience. Follow our simple guide and get that job!
Learn why babysitting can be a rewarding and profitable business, who the business is right for, and how to setup a company structure.
I'll walk you through the major steps of a babysitting interview process so you'll know how to prepare and what to expect.
Learn why babysitting for free is a great choice, particularly as a beginner when you need to gain childcare experience and references.
See how much money you can make as a babysitter, how to start getting sitting jobs, and how to increase your pay once you're already working.
Create Your Own Beautiful Babysitting Flyers in 2 Minutes! Choose a Template. Customize Your Design. Download a Free Printable PDF!
Learn what babysitting expenses sitters are eligible for, and receive a tax credit or deduction. It could save you hundreds or thousands of dollars!