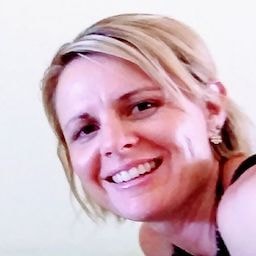 Renee Irving Lee, B.Ed.
Renee is a children's author and freelance writer from the Sunshine Coast, Australia. She has 20 years of combined experience working with children as a babysitter, swim coach, special education teacher and an after-hours care supervisor.
Renee is passionate about writing children's books that promote life-long learning, social inclusion and improve self-esteem. She is the author of picture books, The Strongest Boy (download the extra teaching resources here) and Rosie Leads the Way (out soon). Renee has always loved working with children, so writing for children has been a natural progression from her work as a teacher and educational freelance writer.
Her diverse background in education extends to teaching primary school aged children, young adults, and children with special needs. Renee was awarded the Young Achiever of the Year Award by TAFE Queensland, Australia for her work as a dynamic, student focused teacher who is highly respected for her skills, intellect and dedication.
Renee was also inducted into the International Golden Key Honour Society while studying for her Bachelor of Education (Special Education) where she graduated with Distinction from the University of Southern QLD.
Renee believes that it wasn't until she became a mother before she had a true appreciation and deeper understanding of child development. She credits her three children as her biggest teachers of social and emotional development and wellbeing.
When she is not writing, you can find Renee spending time with her family, running around on the Oztag field, hiking, swimming, or sipping on a green tea!
More information about Renee is available on her website reneeirvinglee.com and on facebook
Recent Contributions by Renee
There are some things that babysitters should never do, see our list of the biggest offenders so that you know what to enforce.
Learn the places where it's common to tip your babysitter, the times when it's more appropriate to tip, how much you should give, and more.
Learn which qualities and characteristics a babysitter should have that make them a great caregiver your whole family will love.
Follow our step by step guide to hiring a babysitter from start to finish including screening, interviewing, performing background checks, and making an offer.
Learn the types of babysitter background checks that are available for safety and peace of mind and which ones are right for you.
Make the right choice for your family by learning the subtle differences between babysitters and nannies and their typical responsibilities.
Learn some non-obvious benefits when it comes to hiring a babysitter for your child or children. We'll also touch on a few of the disadvantages to consider.
Follow our tips to make sure the interview process goes smoothly and read our general guide on how the process should work.
Make sure your babysitter is capable, experienced, is a great fit for your family, and has a great personality too by asking the right questions.
Learn how to fire your babysitter nicely and as smoothly as possible. As well as reasons you might fire a babysitter and reasons why you probably shouldn't.
Give your babysitter all the information they need by printing out our handy parent details form. Never forget important instructions.
I'll walk you through the major steps of a babysitting interview process so you'll know how to prepare and what to expect.
Learn how to tell for yourself if you're old enough to start babysitting, and things you can do to make yourself more likely to get hired as a young babysitter.
Learn why babysitting for free is a great choice, particularly as a beginner when you need to gain childcare experience and references.
See out how much you're actually worth as a babysitter by reviewing your skills, experience, the job requirements, and where you live.
With a well stocked babysitting binder, you can focus on caregiving because you know you have everything you need.
Learn some essential tips and strategies to bring to the bargaining table to help get you the pay rate that you deserve.
Learn the different tasks and responsibilities that need doing if you're babysitting at night time including the finer art of bedtime routines.
Give yourself the best chance in a babysitting interview by asking parents the right questions that demonstrate your experience and interest in the job.
Learn if babysitting is right for you and which simple steps you need to follow to become a successful and confident babysitter.
Strike the best balance between professional and practical by following our handy clothing tips for your next babysitting job.
The best way to bring your A-game is to be prepared for everything. This article will help you pack the ultimate babysitting pack.