Start Babysitting with No Experience
(7 Easy Steps to Follow)
Taking care of a child can be pretty intense when you're doing it for the first time. This is true regardless of whether it's your own kid or someone else's.
How can you start babysitting with no experience? Like with any job or skill, you need to start from somewhere. With time you'll get enough experience to be in high demand. Follow these seven steps to start babysitting with no experience:
Learn the basics of caring for a child.
Volunteer to care for children you know.
Start working with kids in a group.
Build up a resume.
Advertise yourself.
Get interviews with parents.
Expand your network as you gain experience to get more work!.
Babysitting isn't something that everyone is suited for. You need to be constantly attentive to what's happening around you and the kids. Stepping up to this level means that you need time to get comfortable with it.
There are many ways that you can make this happen. You can start as an absolute beginner and move up the "childcare ladder". You can also get the skills you need for babysitting by taking a babysitting course.
You can usually decide if you want to become certified as a babysitter or not, although this can depend on your local laws. It's mandatory in some areas. You can gain these certifications either by attending physical classes or even through the internet with online courses (if that's acceptable in your area).
So generally, it's pretty flexible in terms of how you can get started. In this article, I'll take you through the process of starting out as a babysitter.
No matter what, babysitting is a great job. It can be really fulfilling, and kids are awesome. Taking care of them as a babysitter means that you'll become part of their little world.
How to Get Babysitting Experience
Babysitting is a great job for teenagers that want to earn extra money, although there are many adults that are childcare professionals as well. Many babysitters are newbies to the job and come with little to no experience. This means that there are lots of opportunities for you to get started.
Let's look at the steps needed to start babysitting with no experience. Once you have some experience under your belt, you'll be really marketable as a babysitter.
1. Learn the basics of caring for a child
If you don't have any experience with kids at all then you should do some homework! This website has a ton of great resources on the basics of babysitting. You'll find a list at the end of this post with a few examples of worthwhile reading. If you have some experience with kids (like even siblings) then you already have a head start!
There are a lot of courses you could take for babysitting, too. That will give you a little more guidance and confidence in what you need to know before you start.
Also see our babysitting guides:
2. Volunteer to care for children you know
Babysitting kids you already know can be a lot easier than with total strangers. You can volunteer to take care of the kids in your family. You can even volunteer for your friends.
While you can definitely charge for babysitting right off the bat, volunteering to babysit for free can get you references really fast. This can jumpstart your childcare career to get you up in running in a really short amount of time.
See our article: Babysitting for free to learn the many reasons why offering your services at no cost can still benefit you.
And learn how to put together babysitting references when you're just starting out.
3. Start working with kids in a group
There might be a few opportunities for you to work with kids in your community. This can really make you an appealing candidate as a babysitter. Here are some ideas of things you can do:
Coach or provide assistance with after-school sports programs like soccer or football.
Volunteer at a summer camp.
Join a Big Brother/Big Sister program if there's one in your area.
Offer tutoring for schoolkids.
4. Make a resume
As with any profession or skill, you're better off with a well-written resume. This'll highlight your skills and experience. There are tons of online templates that you can use. Get someone to read it over for you once you're done to check that it all makes sense and that there aren't any typos. You want to look professional!
Even if you don't have any prior work experience, a resume can go a long way in showing that you're mature, responsible and that you take babysitting seriously. Resumes take time to make, which shows that you take the initiative. If you don't really have any work experience yet, add things like your grades in school and other activities or volunteering that you're involved in to show that you take things seriously.
See our article: How to add babysitting to your resume for help with this.
5. Spread the word!
Once you've got some kind of applicable experience, it's time to advertise yourself! Post in online communities and job boards, print out a contact sheet and resume to post in high-traffic areas (like the grocery store coupon board or at a school), and put the word out there through friends and family.
Try our free babysitting flyers maker, print out a few customized posters, then poster them around your neighborhood. You'll be surprised how well this works!
And see our top free ways to advertise your babysitting services, it doesn't have to cost anything to promote yourself!
Are you serious about a career in babysitting I recommend taking advantage of our 20% off premium membership at Care.com - the largest and most recognised babysitting website online. Access our offer here.
You can easily earn more than the money you spend on membership by advertising your services on a trusted listing service, it can make great business sense!
6. Interview with parents
Before going on your first interview, practice a few times with your friends and family. They can give you feedback on how you answer any questions and on how you present yourself.
One note on safety here, though: be careful when going into a stranger's home. If you don't know the family, then you might want to go with your parents or a friend for that first interview.
Make sure you bring everything you need to your interviews, see our handy guides:
For a few other practical tips on how you can stay safe when you're getting a job as a babysitter, take a look at our article: How to stay safe babysitting.
7. Expand your network along with the experience you gain
More experience means more opportunities for you. So, don't forget to expand your network once you have worked for some time. You can spread the word and improve your social networking skills. With time you'll get more parents coming to you with their kids.
Alternatively, it's pretty likely that the parents will tell others about what a great babysitter you are if you're doing a good job. This is a good reason to apply yourself to doing the best job you can; it can mean that you can find a lot more jobs easily!
Once you have these basics taken care of, it's up to you decide how you want to get started with the actual babysitting.
Should You Babysit for Free?
In the beginning, you might have to babysit for free to gain experience. If you don't want to do it for free you might have a harder time getting those first few gigs.
Some parents will not hire babysitters without experience or qualifications. In this case, you'll have no choice but to do it for free. Once you're at a higher experience level you should have no problem charging for your time.
Don't get scared off by this; usually, it doesn't take long before someone is willing to give you a good reference. It would be pretty unusual to have to babysit for free for more than a handful of times.
See our article that discusses why many new sitters offer free babysitting to help build up their experience.
How Much do Babysitters Get Paid?
Babysitters are always in demand. Parents are on the lookout for someone they can trust who can take good care of their children.
This doesn't mean that they'll give the care of their child to anyone out there. You'll have to go through an interview process. There'll probably interview a few people for the position, so you'll need to bring you're A-game.
Once you're through that stage, though, it's time to earn some cash! Across the US, babysitters earn an average of $15.71 per hour.
Babysitters make more money when working in urban and city areas. The rule of thumb is that areas with a higher cost of living will pay more. As an example, the average rate for babysitting in San Francisco is $16.65 instead of the national average of $15.71.
Here's a quick look at the states with the best salaries for childcare:
Michigan
Illinois
Colorado
Washington
Wyoming
Utah
Ohio
Minnesota
Tennessee
Missouri
One thing to keep in mind is that you probably won't be making the average when you're just starting out. You'll be earning much less, so build up your experience to turn this into a really solid part-time job!
If you want the complete scoop on how much a babysitter makes and a bit of other useful information, then check out this article.
Should You Attend a Babysitting Class?
There are a lot of options for babysitting classes out there. This is a great way to get your foot firmly planted in the babysitting door. These courses can also teach you a few things that you wouldn't pick up on your own, like CPR and First Aid training.
Emergencies can happen when working with children. You need to be prepared to react on the spot when necessary. These kinds of certifications can go a long way in helping you score a job.
Check out list of babysitting qualifications to see if there are any courses you want to take.
Do You Need a Babysitting License to Babysit?
Being certified and licensed definitely makes starting easier. However, whether or not you're required by law to be certified will depend on where you live. Either way, this is usually a really good idea, regardless of legal requirements.
Approach babysitting like you're starting your own business. If you take it seriously and try to make yourself the most qualified person around, you'll do great.
If you want a detailed guide on certification and licensing for babysitting, then take a look at this article.
What Skills Should Babysitters Have?
Parents and guardians look out for particular qualities in a babysitter. If you can develop these skills, then you'll be much more likely to quickly land jobs and succeed as a babysitter.
Punctuality. You should show up for work on time. You should also be there until the time you agreed on.
Friendliness. You should definitely be friendly with the kids. Knowing how to entertain little minds is also a great skill to have as a babysitter.
Responsibility. Know that you're taking care of someone else's child. Do it with due caution and pay attention to what happens around you.
First aid skills. Knowing some basic first aid skills and CPR will give the parents a lot more peace of mind while they're away.
Previous experience. Prior experience in handling kids is a plus when it comes to babysitting. You have a much greater chance to be chosen as a babysitter.
Creativity. Know how to be creative with kids in planning out activities to keep them occupied. If you can do that, the kids will have a total blast and be begging their parents to let you babysit them again.
Patience. This is a must-have when babysitting. Kids have a real talent for getting on nerves. As a young adult, you need to handle this in the proper way. Learning to control your temper and frustration will help you with this.
Parents always want the best for their kids, so they'll work hard to find the best babysitter available. If you want to know more about skills you should develop, as well as what you'll learn on the job, then check out this article.
If you have any worries with regard to the kids it's better to inform the parents about it. They can help you sort it out, and they know their children's needs better than anyone.
There's no guarantee that you'll get a well-behaved child at all times. It's going to change from time to time. Sometimes you'll feel you're with angels. At other times you'll feel like you're working with a bunch of demons. Don't tell the parents that, though.
How Old Do You Have to Be to Start Babysitting?
This will depend a lot on where you live. For example, in Canada, you need to be at least 12 years old to babysit.
In other places, The Red Cross recommends its babysitting course for children from 11 to 15 years. This is a good guideline to know when kids can start babysitting in most areas. Most parents would likely not be very comfortable with a child that's 10 or under being the babysitter.
Is Babysitting for You?
It should be fairly obvious that in order to enjoy babysitting, you need to enjoy being around kids. And this isn't just an "I think babies are cute" type of thing. Can you stay engaged with kids for several hours at a time, or do you find them exhausting?
If you don't like to be around kids, babysitting is not for you. You'll just get frustrated and annoyed when you're dealing with young children.
If you've made up your mind to take up babysitting, go ahead and do it. It's a great opportunity for you to earn good money in your spare time.
See our list of the top reasons why babysitting is a fulfilling job to see why so many sitters love their work.
Extra Resources
If you're wanting to start babysitting with no experience or training, then here's a list of articles that you should definitely look at. They'll help you to be well equipped right from your first gig.
The point is, there are tons of resources out there that will help you to be a great babysitter even if you have no specific qualifications. By spending a bit of time reading up on some good advice and doing a couple of free gigs, you'll quickly become a very qualified babysitter.
Next:
How young can you start babysitting?
Written by: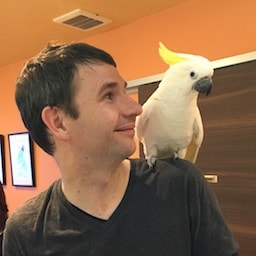 Kidsit Founder, Editor, Illustrator, and father of three beautiful kids in Sydney, Australia.
Updated: 29 May 2019
First Published: 11 February 2019
More Babysitting Tips
See out how much you're actually worth as a babysitter by reviewing your skills, experience, the job requirements, and where you live.
I'll walk you through the major steps of a babysitting interview process so you'll know how to prepare and what to expect.
Learn how to tell for yourself if you're old enough to start babysitting, and things you can do to make yourself more likely to get hired as a young babysitter.
Learn why babysitting for free is a great choice, particularly as a beginner when you need to gain childcare experience and references.
Give yourself the best chance in a babysitting interview by asking parents the right questions that demonstrate your experience and interest in the job.
Learn if babysitting is right for you and which simple steps you need to follow to become a successful and confident babysitter.
Learn the most common responsibilities that parents expect of their babysitters and how your duties may change depending on the job requirements.
Create Your Own Beautiful Babysitting Flyers in 2 Minutes! Choose a Template. Customize Your Design. Download a Free Printable PDF!
Learn what babysitting references are, why they're important, who you should use as a reference, and some essential tips to put you ahead of the competition.
We look at some of the key qualities that parents look for, and you should have if you want to be a successful babysitter!
Learn how to communicate well with the parents, set boundaries with the children, and establish who's in charge so the job runs smoothly.
The best way to bring your A-game is to be prepared for everything. This article will help you pack the ultimate babysitting pack.
Download and print our free babysitting kit. It's packed full of useful resources to make childcare easy and fun.
205 Kids Games, Activities & Ideas to keep even the fussiest kids entertained for hours.
BE SAFE! Learn how to prepare yourself for a fire emergency and how you and the kids should handle the situation if it ever happens while babysitting.
With a well stocked babysitting binder, you can focus on caregiving because you know you have everything you need.
Learn how to deal with difficult children, it will make work easier, and can also open up extra well-paying jobs that others aren't willing to take.
Learn the most popular babysitting qualifications, what they are, why you need them, and how they can put you ahead of the competition when applying for jobs.
Learn some essential tips and strategies to bring to the bargaining table to help get you the pay rate that you deserve.
We have the best jokes that kids love, including riddles, knock-knocks, puns, nonsense jokes, Doctor-Doctor, and even funny Dad jokes!
Strike the best balance between professional and practical by following our handy clothing tips for your next babysitting job.
Learn these 8 simple tricks to nail a successful bedtime every night! It's surprising how many of these sleeping tips are not commonly known.
How sick is too sick? Do I need to find a replacement? What are the risks of babysitting when sick? Read on for the answers.
Learn the important things to keep in mind when you're babysitting a toddler, as well as 28 tips to make your job a bit easier.
See what traits make a good babysitter, and different things you can do to make a good impression on both parents and kids alike.
See how much money you can make as a babysitter, how to start getting sitting jobs, and how to increase your pay once you're already working.
Learn when babysitters need to provide food, what kind of food preparation you might be asked to do, and whether you need to bring snacks for yourself.
Learn why sleeping while you're babysitting is generally frowned upon, times when it might be okay, and six tips to help keep yourself awake while you're working.
65% of employers say that clothing could be a deciding factor between two otherwise equal candidates. Read our essential tips and beat the competition!
Be confident in your babysitting job interviews by preparing well. Follow our interview checklist so you never forget anything important!
Learn what to expect when babysitting on New Year's Eve, how much to charge, what to bring, and recommended nighttime babysitting activities to try.
Learn what constitutes an employee and a self-employed independent contractor and see how they relate to working as a babysitter.
Learn why babysitting can be a rewarding and profitable business, who the business is right for, and how to setup a company structure.
Learn if your babysitting situation requires you to pay taxes and what other exceptions may apply in your country.
Learn why a babysitter might get insurance, what insurance the parents should have, and what insurance requirements there are for a child care center.
Impress future employers with a professional resume that highlights your babysitting experience. Follow our simple guide and get that job!
Try face painting on your next babysitting job and discover the pure delight and wonder that children can experience. You can be the best babysitter ever!
Read our detailed answers to the frequently asked questions by beginner babysitters.
Learn all the steps for keeping safe from the interview, to on the job childcare. Our tips include preventative measures and best practices while babysitting kids.
Men can definitely babysit, but there is a lot of stigmatism in child care. We go over the challenges male babysitters face, as well as how to overcome them.
Learn some simple tricks to make babysitting easier and more fun for both you and the kids. Sitting doesn't have to be difficult.
Learn how to be a safe babysitter by following our essential safety tips and best practices while looking after children. Safety is so important!
Take your babysitting to the next level by reading these iconic children's books that naturally lead to fun and engaging activities that kids love
Cleaning is a part of doing a good job. A good babysitter will tidy up any mess made while caring for the children. But how much cleaning is necessary?
In most places, you don't need qualifications to babysit. However, parents prefer carers with a First Aid Certificate & other basic credentials. Find out what qualifications you need.
We've assembled the best apps for babysitters to help track time, schedule clients, teach and entertain kids, and even turn your phone into a baby monitor.
See all the skills that babysitting can teach you and learn why most of them are fully transferable to other occupations.
We explore the main benefits of being a babysitter to help you decide if it's the right job for you.