Be a Safe Babysitter!
(Essential Safety Tips you Should Know)
Babysitting can be a super fun job but it's also serious business. The parents are trusting you with their child. Safety is a major concern. It's amazing what young kids come up with for fun that can lead to a broken arm or worse. You have to think differently about the world in order to keep them safe.
So how can you be a safe babysitter? To be a safe babysitter you need to be knowledgeable of basic first aid and be able to keep young children within eyesight. You need to be aware of your surroundings to protect the children from environmental hazards and know how to handle an emergency situation.
Let's go over what all this means; what environmental dangers can pose a threat to the children, as well as how to handle an emergency situation.
Safe Babysitting
Although taking a first aid course is not required in most areas, it's still a good idea. They have basic first aid courses that focus solely on teaching you the Heimlich maneuver and cardiopulmonary resuscitation (CPR) training.
This sure is a handy thing to know considering how easily kids manage to get things lodged in their throats. Usually, a firm smack on the back is all that is needed. But if they still can't breathe, then knowing the Heimlich maneuver could save their life!
Kids need to be watched. You don't necessarily have to be their shadow 24/7 but it's necessary to check in on a 3-year-old playing in her room. She could start off playing Barbies but then you might find her hanging on top of her bookshelf reaching for a book.
The medicine cabinet and household chemicals should be out of reach of kids, but sadly that is not always the case. Kid's medicine tastes pretty good. They usually add some sugar to make it easy enough for kids to willingly take it. Because of this, a kid might want to down a whole bottle of medicine. Obviously, that's not good.
So many kids have food allergies now. It can range from a sensitivity which could cause a tummy ache to a severe allergy and a need for an EpiPen and a hospital visit. Ask the parents what their allergies are and read labels to make sure that a particular food is safe for the child. If you're not sure, do some quick research on the internet.
Emergencies usually don't happen but if they do you need to know where the fire exits are. Also, you should have contact numbers of the local police, fire department, and of course the parents.
You have to think differently about the world in order to keep the child in your care safe. Let's talk about some specific things that have caused harm to kids in the past and how you can be prepared for them and keep the kid safe.
How to Prevent Choking
We all know to phone for help in an emergency (see the number for your country below). But what if the child you are watching is choking on a grape and cannot breathe? Did you know that after 6 minutes of not breathing the brain begins to die? Knowing CPR and the Heimlich maneuver would force that grape out of her mouth and keep oxygen flowing to her brain.
Make sure you know the emergency number in your country:
| Country | Emergency number |
| --- | --- |
| Australia | 000 |
| New Zealand | 111 |
| United Kingdom | 999 |
| Canada | 911 |
| United States | 911 |
The most common things that kids choke on are these:
Toys smaller than a golf ball
Balloons
Hot dogs
Grapes
Raw carrots
Nuts
Raisins
Hard or gummy candy
Spoonfuls of peanut butter
Chunks of meat or cheese
Popcorn
The parents may have some rules on what they can or can't eat or play with. Of course, follow those rules, but you might want to have some rules of your own.
For example, you might not allow small children to play with tiny toys. If there is more than one sibling, it's common to see big kid toys around the house like tiny Lego, small bouncy balls and action figures. While you're there, you could put them in a closet, out of sight.
All food should be cut up into pieces. Grapes should be cut in quarters, hot dogs-sliced lengthwise and into pieces, and vegetables should be cooked. Make it a rule, if it's not already, to eat at the table and not walk around. A nice rule that has a dual purpose is not to talk or laugh with food in your mouth. It's disgusting for the person across from the offender, plus it increases the chances that the child will choke on their food.
Keep the Child Within Eyesight
We talked about checking in with the kid when they're in the house playing in a different room. But the attention on the child should be increased when you leave the house. When you go to the store, park, or any place that has wide open spaces, you have to be like an eagle.
Kids can quickly get lost in a department store. They can be kidnapped or harmed too. I've seen kids running with sticks and going down slides with them. Please make sure that it's not the kid that is under your care.
Medicine and Chemicals Should Be Put out of Reach
You might be thinking, why would a child ever want to drink medicine or cleaning supplies when they have juice in the fridge? Some kids really like the smell of medicine. Most kids' medicine smells like candy. A lot of floor cleaner smells great too. But even if the kid is not enticed by the smell, she may be playing doctor or having a tea party.
If the child does consume chemicals follow these steps:
If there's any in her mouth make her spit it out
If she's unconscious, not breathing, or having seizures call your country's poison help number
If she's conscious call the poison help number in your country
| Country | Poison help number |
| --- | --- |
| Australia | 1800 875 204 |
| New Zealand | 0800 764 766 |
| United Kingdom | 111 |
| Canada | 1-800-268-9017 |
| United States | 1-800-222-1222 |
Educate yourself on any food sensitivities or allergies that the child might have.
These are the most common food allergies in kids:
Milk
Eggs
Soy
Peanuts
Wheat
Shellfish
Fish
Nuts
Some children have a sensitivity to one or more of these items. This means that their body can't properly digest the food. This will cause some degree of stomach issues. Kids that are allergic to one or more of these items will have an immune system reaction soon after eating the food. It can cause hives or swollen airways.
Talk to the parents about this and they will let you know what their kid can and can't eat. If there is a food sensitivity or allergy you have to make sure to read labels. For example, if a kid has an allergy to gluten, did you know that Twizzlers have gluten in them?
Being safety conscious is an absolute must if you're going to be a babysitter. It takes some time to wrap your head around all the potential dangers that kids often get into. But being aware of basic first aid, how to avoid choking hazards, keeping a close eye on the child, and being aware of food allergies will prepare you well.
An important part of being a safe babysitter is to keep yourself safe too, read our article how to stay safe when babysitting for more information.
If you're planning a career babysitting or childcare, you may consider getting nanny insurance, see our article: Do babysitters or nannies need insurance to learn if this is right for you.
Related Questions
What are some fire safety tips for babysitters?
Before the parents leave you should have a list of important numbers. You need the numbers of the parents, a neighbor, the fire station, the police, and an ambulance. Plan an escape route. Know an alternative exit to each room.
Try to avoid a fire. Don't let children play with matches or candles. Keep them away from the stove. Know what cooking materials can be used in a microwave.
Refer to our article: Fire safety tips for babysitters for an in-depth guide.
What are some qualities that make a good babysitter?
Dependable and responsible
Creative
Loves kid
Patient
Experienced
Energetic
Next:
Kids water safety tips for babysitters
Written & Illustrated by: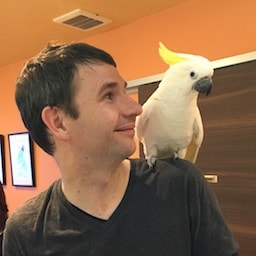 Kidsit Founder, Editor, Illustrator, and father of three beautiful kids in Sydney, Australia.
Published: 28 November 2018
More Babysitting Tips
BE SAFE! Learn how to prepare yourself for a fire emergency and how you and the kids should handle the situation if it ever happens while babysitting.
Learn to recognize dangerous water hazards and the basic safety tips needed to keep kids safe around water while you're babysitting.
Learn why a babysitter might get insurance, what insurance the parents should have, and what insurance requirements there are for a child care center.
Learn how to keep kids safe during their bath, how to make bathtime fun, what items you need, and some general tips for hassle-free washing!
I'll walk you through the major steps of a babysitting interview process so you'll know how to prepare and what to expect.
Learn the steps needed to start babysitting with no experience. Once you have some experience under your belt, you'll be really marketable as a babysitter.
Learn what to expect when babysitting on New Year's Eve, how much to charge, what to bring, and recommended nighttime babysitting activities to try.
Learn what babysitting expenses sitters are eligible for, and receive a tax credit or deduction. It could save you hundreds or thousands of dollars!
Learn all the steps for keeping safe from the interview, to on the job childcare. Our tips include preventative measures and best practices while babysitting kids.
In most places, you don't need qualifications to babysit. However, parents prefer carers with a First Aid Certificate & other basic credentials. Find out what qualifications you need.
Download and print our free babysitting kit. It's packed full of useful resources to make childcare easy and fun.
See all the skills that babysitting can teach you and learn why most of them are fully transferable to other occupations.
Learn what separation anxiety is, what it looks like, and how to help minimize the effects while you're babysitting with our 15 tips.
Learn some basic water safety tips for children, as well as what to bring to the pool and what types of games kids might want to play.
Learn how to tell for yourself if you're old enough to start babysitting, and things you can do to make yourself more likely to get hired as a young babysitter.
Learn why babysitting for free is a great choice, particularly as a beginner when you need to gain childcare experience and references.
See out how much you're actually worth as a babysitter by reviewing your skills, experience, the job requirements, and where you live.
Learn how to deal with difficult children, it will make work easier, and can also open up extra well-paying jobs that others aren't willing to take.
Learn how to babysit a baby by following our simple beginners guide and you'll know what to do in no time.
Learn the different tasks and responsibilities that need doing if you're babysitting at night time including the finer art of bedtime routines.
Learn what preschoolers need, what's important to them, effective discipline strategies, and common mistakes all babysitters should avoid.
Learn the most common responsibilities that parents expect of their babysitters and how your duties may change depending on the job requirements.
Learn the important things to keep in mind when you're babysitting a toddler, as well as 28 tips to make your job a bit easier.
See what traits make a good babysitter, and different things you can do to make a good impression on both parents and kids alike.
Learn what risks babysitting websites might pose, what safety checks they should have in place, and some warning signs and scams to look out for.
Learn how to deal with parents who come home late when you're babysitting, and more importantly, how to avoid running into this issue in the first place.
Create Your Own Beautiful Babysitting Flyers in 2 Minutes! Choose a Template. Customize Your Design. Download a Free Printable PDF!
Learn when babysitters need to provide food, what kind of food preparation you might be asked to do, and whether you need to bring snacks for yourself.
Learn why sleeping while you're babysitting is generally frowned upon, times when it might be okay, and six tips to help keep yourself awake while you're working.
65% of employers say that clothing could be a deciding factor between two otherwise equal candidates. Read our essential tips and beat the competition!
Learn what overnight babysitting involves, what items you should bring, how to prepare, and what questions to ask parents before they leave.
Make the most of your downtime! Learn 10 things to do while babysitting after the kids are asleep, plus 7 things you should NEVER do!
Learn how to build meaningful relationships with the children you babysit and set the right conditions to build success in their life.
Learn how to communicate well with the parents, set boundaries with the children, and establish who's in charge so the job runs smoothly.
Men can definitely babysit, but there is a lot of stigmatism in child care. We go over the challenges male babysitters face, as well as how to overcome them.
Learn some simple tricks to make babysitting easier and more fun for both you and the kids. Sitting doesn't have to be difficult.
Take your babysitting to the next level by reading these iconic children's books that naturally lead to fun and engaging activities that kids love
Cleaning is a part of doing a good job. A good babysitter will tidy up any mess made while caring for the children. But how much cleaning is necessary?
The best way to bring your A-game is to be prepared for everything. This article will help you pack the ultimate babysitting pack.
205 Kids Games, Activities & Ideas to keep even the fussiest kids entertained for hours.
We've assembled the best apps for babysitters to help track time, schedule clients, teach and entertain kids, and even turn your phone into a baby monitor.