Should you Babysit when Sick?
(How to Manage Parent Expectations)
Everyone gets sick. This is true, especially for babysitters. More times than not, babysitters get sick from the kids they are caring for. Catching the flu can also come from the mom or dad who has that dreaded stomach flu and stays home from work.
Should you babysit when sick? If a babysitter feels too sick to work, she should stay home. Working while sick is not only unfair to the babysitter, but also to the family. There's a high chance that a contagious person will make everyone else sick, too. All of these expectations should be set during the hiring process.
What are the risks of going to work sick? What specific things should be in a babysitting contract when it comes to calling out for sickness? How sick is too sick to work? What's the general expectation of babysitters when it comes to calling out last minute? Let's get into these questions in detail.
What are the Risks of Going to Work Sick?
Many babysitters hate to cancel because they know that the parents are counting on them. The parents have meetings to attend, errands to run, and appointments to go to. When you call in last-minute it's really frustrating and inconvenient for the parents to say the least.
Going to work sick might have short-term benefits but long-term consequences. It's wonderful to be known as the sitter who never calls in; but if you pass your sickness to the children, the parents will likely get it too. If it's something severe like the stomach flu it will likely cause the parents to miss work.
Another point to consider is if you go to work when you are very ill, there's a good chance that it will take much longer for you to recover. It's hard work being extremely sick and caring for little kids. Your body needs to rest to get better.
The best thing to do is to have an open conversation with the parents about their expectations and yours regarding working while sick. The best way to do this is to make sure that it's in your babysitting contract.
What Specifically Should be Included in a Babysitting Contract for Sickness?
A babysitting contract is a great way to protect the parents and the sitter. At the same time, it'll allow you both to be on the same page and prevent misunderstandings. So, what should be added under sickness in the contract?
Under what circumstance will the sitter not be allowed to watch the child? (For example, If the sitter has a fever above 100 Fahrenheit (37.8 Celsius), or is vomiting, sneezing, or coughing uncontrollably)
If the sitter comes in when she is sick, is she expected to perform the same duties?
Will she get any paid sick days?
Although parents rely on you to be able to work, the reality is that you will get sick from time to time. You should think about what you are willing to do when you are really ill. If having the flu automatically means that you won't come to work, be honest and tell the parent. Make sure that it's in the contract.
What if you take care of the kid while he has the flu? (See our tips for babysitting sick kids). Or if the mom or dad stays home from work because they have the stomach flu? Then a couple days later, you get the same virus? Paid sick days might be something that becomes important to you.
It can be really unfair if the family you're regularly taking care of makes you sick and offers no compensation, specifically for long-term contracts. If you miss several days of work and aren't paid, this will put an unnecessary financial strain on you.
Should Your Schedule Change if you Go to Work Sick?
If you have a headache or something that isn't contagious, then nothing should change. Take some Tylenol (Paracetamol) and continue with your normal routine.
But if you are at work with the flu, fever, or some other illness that has really got you down then the routine should be thrown out the window. Ideally, this should have been addressed in the contract.
If not, tell the parents on the phone that you have the flu and you are willing to come to work. However, you can't run around with the kid and do what you normally do. A movie day or other mindless activities need to replace the busy schedule.
Most parents will be fine with that exchange if they are willing to have a sick babysitter care for their kid.
When you are at work, try to keep your germs to yourself as much as possible. Frequent hand washing, not leaving dirty tissues on the floor, and general hygiene practices should be followed.
Here's a list of symptoms (according to Mayo Clinic) that can help you decide if you're contagious and at risk of infecting the kids:
Fever
Diarrhea
Fatigue
Muscle aches
Coughing
Whose Responsibility is it to Find a Babysitter Replacement?
The parents are the employers and the babysitter is the employee or contractor. As the employer, the parents have the responsibility to find alternate care. Babysitters are not superheroes who are infallible to sickness. If from time to time you're too sick to go to work, the parents should already have a backup in mind.
Although it's not expected that you find a replacement if you can't make it to work, it sure would be amazing if you had a friend to cover for you. The parents who are in a bind would be really appreciative. You would score huge points for being reliable, professional, and valuable.
The decision to babysit while sick is something that needs to be considered carefully. You as the babysitter have to know what you are willing to do and then advocate for yourself. The parents also need to be aware that the responsibility of finding a replacement is their responsibility.
Being a reliable babysitter is absolutely necessary. But you should not feel guilty about canceling from time to time if you're too sick to get out of bed. At the same time, many babysitters have found it to be pretty easy to find a friend who is willing to replace you for a day. This would be a win-win for everyone.
Related Questions:
Is babysitting an easy job?
Babysitting can be an easy job if you have to watch a sleeping child. But most babysitters find that it is somewhere in the middle; not easy but not hard. A lot depends on the number of children you have to watch, their ages, and your experience with kids.
Read our article Is babysitting an easy job? for more information and handy hints to make your work easier.
Should babysitters clean?
When babysitters are hired to care for children, they should clean up any messes made while with the kids. Throughout the day you will be feeding them, doing crafts with them, and playing with them. All of these activities leave behind a mess. Cleaning up after the kids while you are being paid is part of your responsibility.
Learn how to set parent expectations about cleaning by reading our article Should babysitters clean?
How can I be a safe babysitter?
To be a safe babysitter you need to be knowledgeable of basic first aid and of potential dangers kids often find themselves in. When watching young children, you need to always be aware of where they are. It's always recommended to discuss any food allergies with the parents as well.
Read our article on How to be a safe babysitter to learn essential safety tips for on the job.
Career babysitters may even consider getting nanny insurance, see our article: Do babysitters need insurance to learn if this is right for you.
Written & Illustrated by: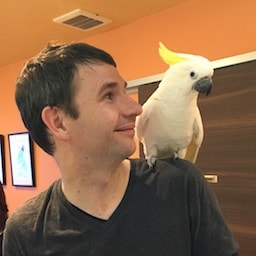 Kidsit Founder, Editor, Illustrator, and father of three beautiful kids in Sydney, Australia.
Published: 2 December 2018
More Babysitting Tips
Caring for sick children doesn't have to be difficult. Follow my 10 worry-free tips to create a fun and rewarding experience that encourages a fast recovery, and don't get sick in the process!
Learn the most common responsibilities that parents expect of their babysitters and how your duties may change depending on the job requirements.
Learn why sleeping while you're babysitting is generally frowned upon, times when it might be okay, and six tips to help keep yourself awake while you're working.
Learn what to expect when babysitting on New Year's Eve, how much to charge, what to bring, and recommended nighttime babysitting activities to try.
Learn some essential tips and strategies to bring to the bargaining table to help get you the pay rate that you deserve.
Learn the most popular babysitting qualifications, what they are, why you need them, and how they can put you ahead of the competition when applying for jobs.
Learn how to deal with difficult children, it will make work easier, and can also open up extra well-paying jobs that others aren't willing to take.
Cleaning is a part of doing a good job. A good babysitter will tidy up any mess made while caring for the children. But how much cleaning is necessary?
Download and print our free babysitting kit. It's packed full of useful resources to make childcare easy and fun.
205 Kids Games, Activities & Ideas to keep even the fussiest kids entertained for hours.
See all the skills that babysitting can teach you and learn why most of them are fully transferable to other occupations.
Learn what preschoolers need, what's important to them, effective discipline strategies, and common mistakes all babysitters should avoid.
Learn the important things to keep in mind when you're babysitting a toddler, as well as 28 tips to make your job a bit easier.
Learn when babysitters need to provide food, what kind of food preparation you might be asked to do, and whether you need to bring snacks for yourself.
We look at the key differences between babysitting from home and running a daycare, special restrictions that might apply in your area, insurance, and costs.
Learn what to do before your overnight babysitting shift, tricks when eating and drinking during the night and what to do once you get home.
65% of employers say that clothing could be a deciding factor between two otherwise equal candidates. Read our essential tips and beat the competition!
Learn the steps needed to start babysitting with no experience. Once you have some experience under your belt, you'll be really marketable as a babysitter.
Learn how babysitting shows leadership, how to effectively lead children, and how to develop important leadership skills through childcare work.
BE SAFE! Learn how to prepare yourself for a fire emergency and how you and the kids should handle the situation if it ever happens while babysitting.
Everything you need to know about babysitting kids with autism including how to prepare, effective care strategies, safety, and fun activities to enjoy together.
Learn why a babysitter might get insurance, what insurance the parents should have, and what insurance requirements there are for a child care center.
Learn how to communicate well with the parents, set boundaries with the children, and establish who's in charge so the job runs smoothly.
Learn these 8 simple tricks to nail a successful bedtime every night! It's surprising how many of these sleeping tips are not commonly known.
Learn all the steps for keeping safe from the interview, to on the job childcare. Our tips include preventative measures and best practices while babysitting kids.
Learn some simple tricks to make babysitting easier and more fun for both you and the kids. Sitting doesn't have to be difficult.
Learn how to be a safe babysitter by following our essential safety tips and best practices while looking after children. Safety is so important!
The best way to bring your A-game is to be prepared for everything. This article will help you pack the ultimate babysitting pack.