310 Clean Jokes For Kids
(Plus Random Joke Button!)
Kids are natural comedians, they love telling jokes and laughing at even the silliest stories. Even young children enjoy the structure of joke-telling; the setup, the unexpected punchline, then laughing out loud together!
Kids can happily spend hours improvising their own jokes and experimenting to test what their friends and family find funny.
Help them out by browsing through our list of 310 kid-friendly jokes below, or click the Random Joke Button for rapid-fire gags:
Why do elephants wear yellow socks?
So they can hide upside down in a bowl of custard!
Browse our complete list of kids jokes below.
Categories:
Save this page to your mobile home screen for instant access whenever you hear the words "I'm bored"!
Let the laughter begin...
Looking for more fun things to do with kids? See our 200 fun babysitting activities and use our filters to find the perfect games for your situation.
Written & Illustrated by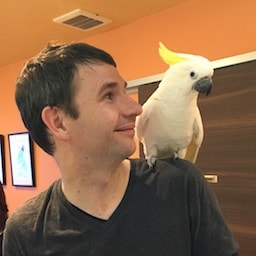 Kidsit Founder, Editor, Illustrator, and father of three beautiful kids in Sydney, Australia.
Updated: 13 November 2019
First Published: 16 September 2019
205 Kids Games, Activities & Ideas to keep even the fussiest kids entertained for hours.
Learn these 8 simple tricks to nail a successful bedtime every night! It's surprising how many of these sleeping tips are not commonly known.
Learn the important things to keep in mind when you're babysitting a toddler, as well as 28 tips to make your job a bit easier.
Create Your Own Beautiful Babysitting Flyers in 2 Minutes! Choose a Template. Customize Your Design. Download a Free Printable PDF!
Impress future employers with a professional resume that highlights your babysitting experience. Follow our simple guide and get that job!
We cover the many reasons why babysitting might actually be the dream career you've always hoped for.
Take your babysitting to the next level by reading these iconic children's books that naturally lead to fun and engaging activities that kids love
Download and print our free babysitting kit. It's packed full of useful resources to make childcare easy and fun.
See all the skills that babysitting can teach you and learn why most of them are fully transferable to other occupations.