Sitters US Collinsville, OK Zacharie McClung: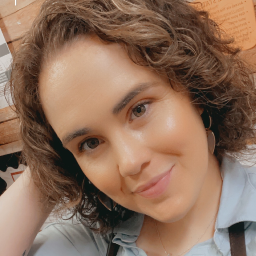 Zacharie McClung: (Babysitter, Nanny, Parent Helper) in Collinsville, OK
I'm a 25 year old student going to school for nursing currently. My long term goal is to work in Labor&Delivery, NICU or pediatrics. I've always had a passion for helping children and have always enjoyed caring for them. Ever since I was old enough I've been involved with kids. Including taking care of my siblings. I'm the middle child so I helped out with the 2 younger ones. But from working in Nursery at Church to doing full time live in positions I've always been around kids.
Share this profile:
Services I Offer
Babysitter Nanny Parent Helper
I can also provide the following extra services if required:
Housekeeping
Cleaning
Laundry / washing
Preparing light meals
Preparing full meals
Bottle feeding
Transporting kids
Taking kids on outings
Toilet training
Changing diapers / nappies
Bathing kids
Help with homework
Running errands
Care for special needs children
Care for twins / multiples
Garden care
Pet sitting
House sitting
Elderly care
Availability
Full-time
Here is my weekly availability:
✓
✓
✓
✓
✓
✓
✓
✓
✓
✓
✓
✓
✓
✓
✓
✓
✓
✓
✓
✓
✓
✓
✓
✓
✓
✓
✓
✓
I'm also available for the following special circumstances:
Last minute bookings
School holidays
Overnight
Live-in
Vacation / holiday care
New Year's Eve
Valentine's Day
Full weekend care
Payment Rates
My base rates are listed below, contact me to discuss rates for your specific requirements.
Morning: $20 per hour
Daytime: $20 per hour
Afternoon: $20 per hour
Evening: $20 per hour
Child Preferences
I'm comfortable caring for up to 5 children within the following age ranges:
Newborn babies: (0 - 2 months)
Babies: (3 - 12 months)
Toddlers: (1 - 2 years)
Preschoolers: (3 - 4 years)
Small school kids: (5 - 8 years)
Tweens: (9 - 12 years)
Teenagers: (13+ years)
Credentials
I have 10 years of experience working with children.
I'm happy to provide written documentation of my qualifications and credentials:
First aid training
First aid training for babies
Drivers license
Have own car
Non-smoker
Covid vaccinated
I'm comfortable with pets
Skills I Have
Singing
Arts and crafts
Sports
Nature
Cooking
Member since 4 June 2023
How Kidsit Works (only 2 Steps)
Post a job or login to use an existing one
Contact sitters with your job requirements attached
Kidsit is a Free Service 😊
Already a member? Login
Enter Your Job Requirements to Contact Zacharie McClung for Free