Sitters CA Toronto, ON Katrina: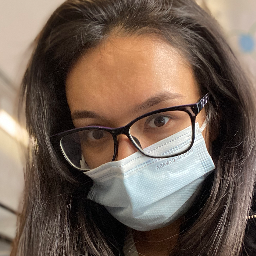 Katrina: (Babysitter, Nanny) in Toronto, ON
I'm patient loving and understanding. I constantly update my CPR with Toronto CPR so it's very up-to-date. I am a registered early childhood educator. I have been working in Toronto for almost a year now babysitting families and working at daycare's. I am available mainly on weekends but occasionally during the week, it really depends if I'm working or not.
Share this profile:
Services I Offer
Babysitter Nanny
I can also provide the following extra services if required:
Preparing light meals
Changing diapers / nappies
Pet sitting
Availability
Casual
Here is my weekly availability:
-
-
-
-
-
✓
✓
-
-
-
-
-
✓
✓
-
-
-
-
-
✓
✓
-
-
-
-
-
✓
✓
I'm also available for the following special circumstances:
Last minute bookings
Full weekend care
Payment Rates
My base rates are listed below, contact me to discuss rates for your specific requirements.
Morning: $30 per hour
Daytime: $20 per hour
Afternoon: $40 per hour
Evening: $50 per hour
Child Preferences
I'm comfortable caring for up to 3 children within the following age ranges:
Toddlers: (1 - 2 years)
Preschoolers: (3 - 4 years)
Tweens: (9 - 12 years)
Teenagers: (13+ years)
Credentials
I have 3 years of experience working with children.
I'm happy to provide written documentation of my qualifications and credentials:
Registered carer
First aid training
First aid training for babies
Working With Children Check (WWCC)
Police check
Permanent resident
Covid vaccinated
Anaphylaxis training
Water safety training
I'm comfortable with pets
I have experience working with infants, toddlers, senior, kindergarten all the way up to six graders. I am a registered early childhood educator. I am CPR certified I am fully vaccinated and I have my fourth vaccine for COVID-19. I'm fully immunized for Tb and everything else.
Skills I Have
Singing
Dance
Drawing/painting
Cooking
Languages
English Persian
Member since 3 November 2022
How Kidsit Works (only 2 Steps)
Post a job or login to use an existing one
Contact sitters with your job requirements attached
Kidsit is a Free Service 😊
Already a member? Login
Enter Your Job Requirements to Contact Katrina for Free