Sitters AU Norlane, VIC Shyla: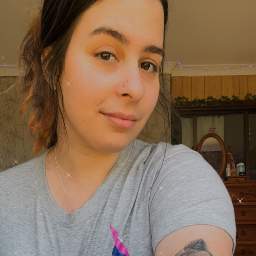 Shyla: (Babysitter) in Norlane, VIC
Hi I'm shyla I have a son myself which is 19 months, I'm a full time mum and I am new to all this but I absolutely adore kids, I'm reliable, responsible, honest, and caring. I have experience from looking after younger siblings as I do come from a big family and I do watch some of my cousin that are younger! I have completed high school. I can cook I love to read, sing and dance along with children also love to draw and do arts and craft.
Share this profile:
Services I Offer
Babysitter
I can also provide the following extra services if required:
Housekeeping
Cleaning
Laundry / washing
Preparing light meals
Bottle feeding
Changing diapers / nappies
Bathing kids
Availability
Part-time
Here is my weekly availability:
-
-
-
-
-
-
-
-
-
-
-
-
-
-
✓
-
✓
-
✓
-
✓
-
-
-
-
-
-
-
I'm also available for the following special circumstances:
Last minute bookings
School holidays
Payment Rates
My base rates are listed below, contact me to discuss rates for your specific requirements.
Morning: $45 per hour
Daytime: $45 per hour
Afternoon: $45 per hour
Evening: $45 per hour
Child Preferences
I'm comfortable caring for up to 2 children within the following age ranges:
Newborn babies: (0 - 2 months)
Babies: (3 - 12 months)
Toddlers: (1 - 2 years)
Credentials
I have less than a year of of experience working with children.
I'm happy to provide written documentation of my qualifications and credentials:
Drivers license
Non-smoker
Covid vaccinated
I'm comfortable with pets
Skills I Have
Drawing/painting
Arts and crafts
Cooking
Member since 29 October 2022
How Kidsit Works (only 2 Steps)
Post a job or login to use an existing one
Contact sitters with your job requirements attached
Kidsit is a Free Service 😊
Already a member? Login
Enter Your Job Requirements to Contact Shyla for Free